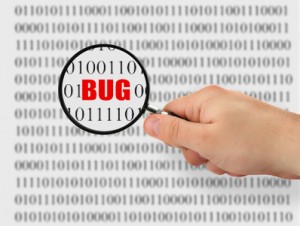 As has been well documented on the MeloTel Blog over the past couple of weeks, our company has been going through quite an exciting journey. As if adding a newborn to our family last week wasn't thrilling enough, our company has grown exponentially with our services becoming more and more popular among business owners across Canada. Those "big boy" companies, on the other hand, haven't had themselves the greatest week.
You are likely well aware that last Wednesday, Rogers customers fell victim to a major network outage. Shutting down cell phone services, SMS messaging services as well as internet services, this outage was felt all throughout Canada. From Vancouver to Halifax, there was not a Rogers, Fido or Telus customer who wasn't affected by the cutting out of their services.
As Patrick O'Rourke reports on Canada.com, the major network outage shut down services for customers of the "big boys" for over three hours last Wednesday. Rogers Communications Chief Executive Officer, Nadir Mohamed offered an apology for the outage, of course, but no explanation for it was given, says O'Rourke. Instead, customers were left with nothing but a promise that there would be an investigation of the problem.
Evidently, it doesn't matter how big or popular these telecom brands are, they too experience major network issues from time to time. This one, however, seemed to be quite a big one. Customers from all over the country complained via Twitter about the problems they were having making calls or getting online. As O'Rourke confirms, voice and text services were out of commission for most of Wednesday evening.
Countless tweets have been sent out by angry customers since the outage last week. Many of them have made the claims that they will be leaving Rogers for another telecommunications provider. Not surprisingly, we've actually received quite the number of calls in the past week, here at MeloTel, from business owners looking to take advantage of our Telephone Services plan.
O'Rourke goes on to reveal that Rogers blamed the entire network outage on "an unspecified software problem". This explanation, however, has done little to satisfy the many disgruntled customers of what was considered a reliable phone service. This is especially true for entrepreneurs who need to be in constant communication with their clients and colleagues.
"I don't know if they realize how badly not having service for three hours can affect a small business," reported one MeloTel client, "For a big business, maybe it's nothing, but for small business owners, we need to meet deadlines and get back to people fast. Pushing business back an entire day is bad for business. That's basically what happened for thousands of business owners across Canada last Wednesday."
"The outage must have given some who needed to place or receive an important voice call or lacked vital access to text messaging a reason to consider re-acquiring a land line," writes O'Rourke. At MeloTel, we've found that to be true. If you're in need of dependable phone services, making the switch to MeloTel may just be the thing for you. Call us at 1-888-MELOTEL today!