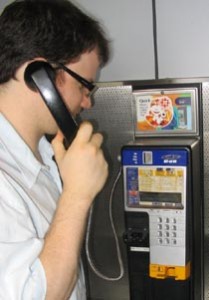 At MeloTel, we pride ourselves on building strong working relationships with our customers. Just like a group of friends, our customers are made up of a wide variety of talented and innovative individuals who all have different needs when its comes to their businesses. As a result, we do all that we can to cater our services to their specific requirements.
In some cases, we know that budgets are a concern. Working within a certain budget can sometimes provide obstacles but, at MeloTel, we do all that we can to come up with solutions that are both beneficial and affordable. As a leading VoIP telecommunications company in Canada, we feel it our duty to assist Canadian business owners with their goals on building their businesses.
This trait can often be a benefit with working with a smaller-sized business. As many of clients have mentioned, working with "big name businesses" makes you feel more like a "number, and not a real client". We couldn't help but recall this sentiment when reading a Toronto Star article this morning, that mentioned Bell's intention of raising pay phone charges by 100 per cent!
In the article, Niamh Scallan writes that "Bell Canada and Bell Aliant submitted a joint application to the Canadian Radio-television and Telecommunications Commission in mid-January to approve a pay phone rate increase of up to 100 per cent." Now, to some, it may seem as if such a move wouldn't mean much to the general public as most people have cell phones.
However, as Scallan points out, the initiative to begin charging pay phone users $1 instead of 50 cents for a local phone call will greatly impact low-income citizens. As a result, a number of public interest groups are lobbying against the proposed 100 per cent increase which would also see the cost of plastic card calls jump from $1 to $2.
Meanwhile, Bell contends that the increase is necessary to offset declining pay phone use across the country. As can be easily assumed, the growing popularity of cell phone use has dwindled pay phone use in recent years. In fact, in 2007, Bell increased the cost of a local telephone call made on a pay phone from 25 cents to 50 cents due to this fact.
Scallan notes that Bell Canada and Bell Aliant also argue that they will be experiencing "'significant capital expenditures' in the coming years as the companies upgrade their pay telephones to accept Canada's new one dollar coin." Meanwhile, "TELUS pay phone rates have hovered at 50 cents for local calls, following an increase from 35 cents in 2010."
"If anything, this just shows Canadians why they should be working with smaller-sized phone companies," mentioned one of our clients who brought this story to our attention this morning, "Companies like MeloTel show that they care about the customer. The bigger companies care about the money first."