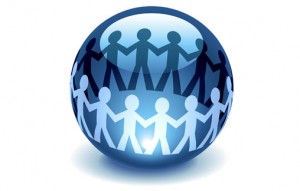 Last week, MeloTel introduced our brand new blogging bundles in an effort to help your business bring more awareness to its website. As we mentioned, these fantastic new packages not only allow for us to keep your company site regularly updated with inventive blogs, but they will keep your social profiles consistently updated as well.
Social networking is a big part of what drives traffic to websites, these days. We've noted numerous times that the use of such sites as Facebook and Twitter are practically imperative to get the word out about your business in the modern era. We, here at MeloTel, have learned first-hand just how much business can be drummed up when you promote on these popular sites.
Continuing to practice what we preach, we make sure that each and every one of our blogs are automatically updated on our Facebook profile. It's important to consider that not everyone who "likes" you on Facebook or who is listed as your "friend" checks your website out on a regular basis.
So when you post updates on your social media profiles, it helps to encourage your friends and followers to visit your company website. One of the best things about a tweet, for example, is that when a link is provided, a follower may simply click on it to be taken directly to your site.
This is what happens each time one of our blogs appears on the MeloTel site. It automatically becomes both a status update and a tweet at the same time! Now, on both our Facebook and Twitter profiles, a simple click of a link will take you to our new blog. The blog, of course, is presented with the intent of having the visitor stay and peruse the rest of the website.
This is exactly the premise of our new blogging bundle packages. With your website's blog working in tandem with your social networking profiles, both your traffic and appearances in search engines are destined to significantly increase over time. It's all about bringing awareness to your brand, and at MeloTel, we've become highly skilled at doing just that.
Give us a call at 1-888-MELOTEL to discuss what blogging options would best suit the needs of your business website. And be sure to check out our Facebook and Twitter pages to keep up to date on everything that is happening with MeloTel. We'll even "like" and "follow" you back! Happy Thanksgiving!