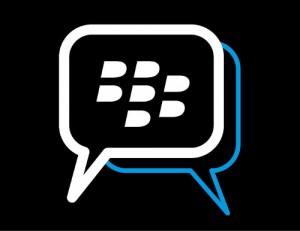 At MeloTel, we often discuss "branding" as very important element of business success. We have long believed that a company's brand is represented by what people think about the business. To be reliable, trustworthy and of a high standard of quality are important traits that MeloTel works to affirm about itself in the minds of its clients.
Of course, branding also has a lot to do with how customers know you. Your company name and logo play a huge role in having consumers recall your brand when considering spending money on the products and services you offer. Research In Motion, or RIM, has become quite popular among smartphone users who are part of what some refer to as the "BlackBerry World".
Being part of this "world", you see, is to be on "BBM" – the acronym for BlackBerry Messenger. This feature, as many of you know, is an instant messaging system that is used among BlackBerry users who have shared their unique barcodes with each other. These days, the term "BBM" has become a verb synonymous with messaging someone.
However, as Reuters reported this week, RIM may actually have to change the name of the BBM messaging system. According to the report, BBM Canada, has filed a suit against RIM in Federal Court over the rights to use the acronym. But who or what is "BBM Canada", you ask?
Reuters explains that the Bureau of Broadcast Measurement measures radio and television audience data. It was established in 1944 but changed its name to BBM in the 1960s and then to BBM Canada in the 1990s. It is owned by a group of broadcasters and advertisers and has an annual revenue of about $50 million.
Jim MacLeod is the company's chief executive. Reuters writes that McLeod wants RIM – a $5 billion a year business – to stop using the BBM moniker, but would consider changing his own company's name, for a price. Said McLeod: "We have to be practical, they operate worldwide, we don't. But we're not prepared to just walk from our name."
RIM, however, plans on keeping the name "BBM", without paying McLeod's company a penny. In an emailed statement, RIM responded: "We believe that BBM Canada is attempting to obtain trademark protection for the BBM acronym that is well beyond the narrow range of the services it provides and well beyond the scope of rights afforded by Canadian trademark law."
It seems hard to imagine calling the widely-popular messaging system offered by RIM anything other than "BBM". Time will tell, however, if the Waterloo, Ontario-based company will be forced to go through a name change, thus re-imaging its brand. The case is set to go to trial in February.