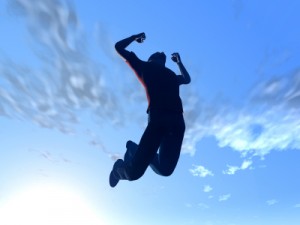 Owning a business can be the greatest thing in the world for some people. Who wouldn't like to be their own boss? But that certainly doesn't mean that being your own boss is the easiest thing in the world to do. In fact, running your own business requires more time and energy than any other type of job in the world.
As one of MeloTel clients often likes to say, "I don't work a 9 to 5, I work a 24/7". Now while being an entrepreneur definitely insists upon a great deal of effort and dedication, it can obviously be quite rewarding. We thought we'd take today's blog as an opportunity to share a few ideas as to how you can make being an entrepreneur work for you.
Return Your Phone Calls. Believe it or not, this is one of the biggest pet peeves that people have when dealing with independent businesses. The simple act of returning a phone call, email or text message shows that you are showing concern towards your clients. Ignoring them or taking too long to respond can create a lot of frustration that may be difficult to overcome.
Offer What Others Cannot. Because you own your own business, you get the opportunity to call the shots. For example, if you don't live too far from a client, perhaps you can deliver your products personally. This type of personal interaction doesn't take place between owners of big businesses and their customers. Use this opportunity to your advantage.
It is not uncommon for MeloTel President, John Meloche to meet with his clients face-to-face. He finds that not only does this help to build a more trusting relationship between business and client, but John's affable personality can't help but to make him new friends. Creating a comfortable atmosphere that is associated with your small business can help it go a long way.
Give A Little. Take part in your community events. As mentioned, being a small business owner allows you to connect with your clients in ways that larger corporations cannot. Be sure to meet with members of your community and get to know them by name. Offering a little of your time and efforts towards positive causes will paint an excellent impression of your brand.
Build A Strong Team. Best friends don't make the best business partners. In fact, they may make the worst ones! "I started my business with my best friend," recalled one of our clients earlier this week, "Let's just say we're not best friends any more. Getting him to come to work was a chore. And he felt I couldn't call him on it because we were buddies. Needless to say, it didn't work out."
Be sure to surround yourself with those who are like-minded and just as focused on achieving success as you are. It's better to have a small dedicated team than a large one with members who only serve as dead weight. Being in business for yourself can be a great experience. But don't forget that it will always be hard work!