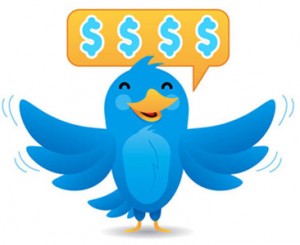 In our last blog, MeloTel proudly introduced its brand new NOCStatus Twitter account. As you are now likely aware, if you follow us @nocstatus, you'll be among the very first to get updates about any and all system issues that MeloTel may be working on. We always strive to provide our customers with top-level service, and this account is part of our commitment to doing so.
Twitter, of course, is wildly popular. We wouldn't be surprised if even the creators of Twitter themselves anticipated its rise to fame when they first thought of the 140-character-update social media platform. Even we must admit, here at MeloTel, that we weren't initially impressed with the idea of sending such short messages out into the world.
But has Twitter ever taken off! Naturally, with the rise of the social media phenomenon came the realization from business owners everywhere that utilizing the service would be great for business. On Business2Community.com, Anthony Saladino writes that "Twitter is one of the biggest marketing phenomenons of the online business world."
He goes on to mention that it is the fastest growing social network site out there today. So why wouldn't entrepreneurs get in on the action? As you are very likely aware, setting up a Twitter account is completely free. So using it as a marketing platform is a no-brainer! Saladino writes of the various benefits to using Twitter for your business.
Increasing Customer Satisfaction with Better Customer Service. Well, here is something we love doing at MeloTel! Customer satisfaction? We're in! As we have pointed out by introducing our new @nocstatus account, Twitter allows you to inform your customers about all of your business activities instantly.
It also helps to gauge your customers' reactions as the platform allows for people to respond by tweeting you back. Imagine the advantage that Twitter will provide for you over your competitors who may not yet be hip to the game. It helps you to start up conversations with your clients that will enable you to directly fulfill their needs.
Breaking the Distanced Corporate Image and Communicating More Effectively. Ah, yes. Nothing says "treating your customer with respect" like a direct response. Try getting that from the higher-ups of big-named corporations! Not likely. Twitter allows you to communicate your business values and goals clearly.
It helps you to prove that you stand behind what you say as well. Saladino suggests that you set aside time for "day chats" that present opportunities for you to answer questions live. This will clear up any doubt that you are "too busy" to help your clients. Clearly, Twitter provides the platform for effective communication. In our next blog, we will expand upon the benefits of Twitter.