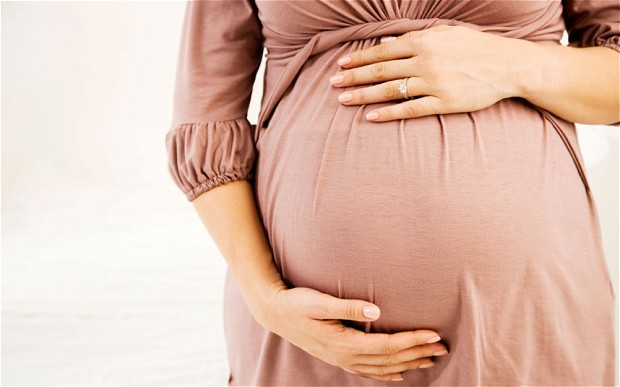 Please join us in offering our excited congratulations to MeloTel President John Meloche and his wife, Kathryn! This past weekend, the couple announced that they are expecting their first-born child! For anyone who knows John, this news comes as very exciting…even eyebrow-raising. With the big guy being such a big kid himself, we can't imagine how he'll make it as a dad!
All jokes John. By stark contrast, John exhibits all of the traits that a great father should have. It is hard to find a person more considerate of his friends and co-workers and even harder to find a person more passionate about his business. If John maintains such traits as a father, his little one (who likely won't be little for very long), is bound to have quite the loving upbringing.
It's not like Kathryn is going to give John much of a choice. Arguably, the real pants-wearer in the family (can we get away with printing that?), Kathryn has long been known as the voice of reason in the Meloche household. This is what helps them to be such a great couple. Often called upon to set John on the right path when excited about a new idea, Kathryn helps to keep her husband grounded.
And he'll need some coming down to Earth, knowing how excited he is about his first foray as a father. "He's the loud one, I'm more down to earth," explained Kathryn last year, "He's so energetic and passionate about everything he does. But when he gets worked up and excited about something, he needs me. I have to bring him back down to Earth, I'm sometimes the rational one."
Let's hope that Baby Meloche – who is due September 27, 2013, by the way, is born with an equal amount of traits from both mom and dad. As you may know, John is the mastermind behind the MeloTel brand. His dedication, passion and creativity is what has helped MeloTel become the booming telecommunications brand that it is. But don't think he didn't need Kathryn's help along the way.
"When he wants to expand the business, it's something we talk about together, because obviously it's a decision that affects the family as well," Kathryn told us. And we assume that there will be no difference when it comes to making decisions with regards to Baby Meloche. Speaking of which, The MeloTel Team is quite curious to know if any names have been picked out.
At this point, there is no word yet on whether John and Kathryn's first child will be a boy or a girl. But there's no harm in coming up with names for either gender at this point. In fact, knowing John, he'll likely enjoy the idea of having the MeloTel Family – that includes co-workers, colleagues, clients and friends – get in on the decision to name the couple's baby.
Perhaps, your best bet is visiting John's Facebook page with your suggestions. And whether you have any baby name suggestions or not, feel free to drop the first couple of MeloTel a line with your words of congratulations. Stay tuned to the MeloTel Blog for more news about the couple and their new baby due later this year. Congrats John and Kathryn!