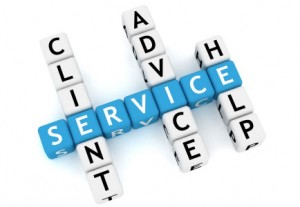 In blogs of past, we have mentioned how much MeloTel is committed to providing our clients with the best possible customer service available. We know how important it is to be able to trust the company that you're working with. We're also aware of just how annoying it is to have to jump through hoops to get the help you need when a problem arises.
That's why we actually have a number of ways that you can communicate with us so that your needs are always met promptly. We'd like to take the opportunity to remind you of some of those methods today to continue to ensure that you always stay connected with MeloTel. We're very proud, in fact, of our Support Centre.
Oh, you didn't know we had a Support Centre? That's right! Right here, on our website, you can have your support requests streamlined so that we can better serve you. It's a support ticket system that assigns each support request with a unique ticket number. This way, you'll be able to track the progress and responses to your request online!
This also allows you to keep a history of all of your support requests as we archive each and every inquiry. All you need to get your ticket number is a valid email address! When you check out our Support Centre page, you'll notice that you can both open a new ticket and check your ticket status.
Ever heard of TeamViewer? This is an awesome feature that allows MeloTel to help you out with any problems on your computer by taking control over it through our own computer! Once your run the TeamViewer application and submit your connection details to support@melotel.com, watch in amazement as we fix your problem over the internet!
Our support centre also allows you to chat live with a representative over the internet. It's essentially a real time email system that simply requests your name, email address, company name and message. The second you send the message, we receive it, and essentially begin speaking with you right away.
As always, we have our extremely knowledgeable and friendly reps standing by to speak to you if you wish to give us a call. If you know the song, then you know the number! 1-888-MELOTEL! At MeloTel, we look forward to serving you by providing the best customer service the industry has to offer.