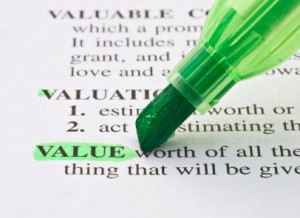 MeloTel is all about adding value to the customer experience. When our clients come to us with their needs and concerns, we take it upon ourselves to go over and above the call of duty. Anyone can answer a question. Anyone can cater to a need or concern. But, at MeloTel, we work to ensure that those needs and concerns are both met and surpassed. It's all about that added value.
Take for example, our Bloggers For Hire department. Sure, we staff a number of talented and creative blog writers who can write amazing blogs to boost traffic to your website. But we also make sure that they are social media savvy. So, in addition to writing your business blogs, our writers will ensure that your social media profiles are updated and that your company is advertised on such sites as Craigslist and Kijiji.
It's all about taking things to the next level. Blogs work excellently in generating more hits to your site and encouraging readers to become more engaged in your brand. But the added value of having your social media profiles such as Twitter and Facebook updated will ensure that we maximize your reach. Let our blogging team take your company to the next level.
We feel that our Commercial Phone Services also provide added value to the customer experience. For one, we ensure that our clients are paying less than what they would be paying by hooking up their phone lines with one of the big name telecom providers. Because we are not a conglomerate phone company, our priority is to satisfy our customers first – not overcharge them.
We also provide that personal touch that the bigger companies do not. What that means is there is a bigger trust level between our business and our clients. We trust that our customers will be so satisfied they won't want to leave us. Therefore, we offer a no commitment type of relationship. That means clients pay on a month to month basis and can cancel at any time.
Developing such relationships is another way we add value to the customer experience. We know that when our customers are made to feel good, they will feel good about continuing to work with us. At MeloTel, we feel that this also achieved by making sure that we are accessible. Sure, it's great to provide the top-notch products and services that our clients need. But incomparable customer service helps to take things to another level.
Many of our new clients complain that their previous telecom providers "couldn't cut it when it comes to customer service". Long wait times, irritable or inexperienced service reps and receiving incorrect information are among the top reasons that customers leave the big name companies. At MeloTel, we add value to the customer experience by ensuring that we are easy to reach.
The Live Chat feature on our website is available throughout the business week so that online users can receive immediate attention from one of our friendly and experienced reps. And, as always, you can call us up at 1-888-MELOTEL to receive the friendliest of customer service in a very expeditious way. We are committed to making you happy by adding as much value to your customer experience as possible.