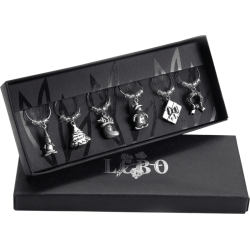 It's definitely the season of giving. And just in case you haven't noticed, MeloTel has been in the mood to give all week long. Of course, this week started off with the release of Uncle John's Holiday Hits – our president, John Meloche's treat for his neices and nephews, but also for all of us as well!
With gift-giving the thing to do each holiday season, it's important to keep that tradition in mind when considering how to treat the customers you deal with this year. Naturally, you want to leave a lasting impression on your clients all year round. But when it comes to the holiday season, you are presented with a circumstance that will allow you to have an even bigger impact.
Promotional products have long been utilized by business owners as very cost-effective ways to advertise their businesses. A lot less expensive than television commercials or billboards, for example, promo gifts also offer that personal touch that traditional advertising cannot.
They have been well known to encourage stronger senses of customer loyalty which often leads to referrals. After all, word-of-mouth promotion is often heralded as the best kind. And you can be sure to have nothing but positive reviews from the customers that you give promotional gifts to this holiday season.
At MeloTel, we have the unique opportunity to offer our customers incredible promotional gifts at a fraction of what they would generally cost. This is because on some occasions, we carry unmarked overstock on orders from big promotional campaigns of Fortune 500 companies.
One such item that we have at a great price is the Holiday Wine Charm Set. An ideal holiday gift for your most important clients, this set features elegant wine glass charms in holiday shapes including an elf, Christmas tree, stocking, snowman, present and a wreath. Packaged in an elegant gift box, this wine charm set also includes one location imprint for your company name and logo.
Each set is only $18.99! Give us a call at 1-888-MELOTEL to place an order or discuss a requirement for additional products that may not be featured on our website. We are able to take orders between the hours of 9:00 AM and 5:00 PM EST from Monday to Friday. We look forward to speaking with you soon!