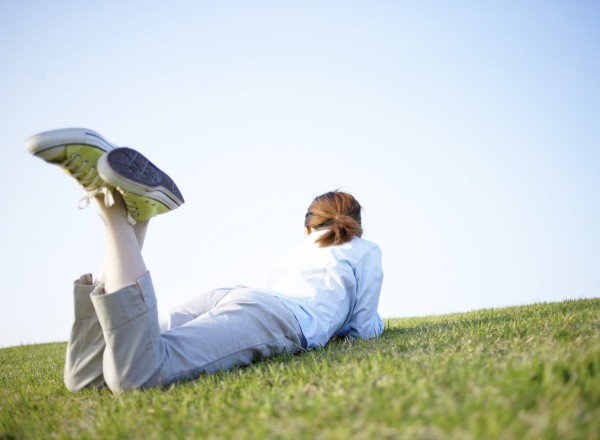 It's time to celebrate the long weekend Canada! You've worked hard all year and now the time has come to take in a holiday when the weather is nice enough to truly enjoy the extra day off work. And yes, business owners, we're talking to you too! We know how you think. You have a business to run whether it's a holiday or not. But do you realize how much rest and relaxation can help your business?
It's not uncommon for entrepreneurs to be workhorses. Their "go-get-'em" attitudes are what helped them start their own businesses to begin with. They have hard-working and very dedicated character traits that they should certainly be proud of. But, sometimes, this way of thinking and working can lead to burn out. And that's what holidays are for. So we urge you go-getters to take it easy this weekend!
And here's one reason why: if you're a MeloTel client, we work so that you don't have to. We have 24/7 customer service assistance available to you for emergency situations. The number, as you may know, is 1-888-MELOTEL. So let's hope that will take a bit of the pressure off of you. Now, it's time to enjoy your Victoria Day long weekend with less worry…we hope.
Perhaps, you're still of the mind that a lot of work has to be done – holiday or no holiday. Well, allow us to go back to a question we posed earlier in this blog. Rest and relaxation can help your business because they allow for you to recharge. Taking some time away from work actually allows you to come back to work more rejuvenated. It can also help you to see things through a new perspective.
"I used to be all work, work, work," shared one of our clients this week, "When a holiday came, it meant nothing to me. My head would be in the books and I would barely notice that there was an extra business day off. I was getting so stressed that my blood pressure was above normal. I started taking it more easy when my doctor told me to take time off from work. When I went back to work, I could actually work a lot better."
"I take holidays when there aren't any holidays," another client mentioned, "It's important to let your mind take vacations now and then. When you never take a moment to rest, you burn yourself out and then you're no help to anyone. The way I see it, taking time off is actually part of my business plan. I give myself time to refocus so that I can start fresh when I'm back in the office. It works for me!"
So what are your plans this Victoria Day long weekend? In Toronto this week, the weather has been chillier than it was a week ago. However, things are heating up just in time for the long weekend. Maybe a barbeque is in order. Outdoor activities are practically a must. But then again, perhaps simple relax time indoors is the way to go, if that's what helps you to take it easy.
No matter what you decide, our team here at MeloTel would like to wish you a restful and relaxing Victoria Day long weekend. Feel free to contact us if any emergency should arise. But do yourself the favour of recharging yourself so that you may better tackle the work week when you arrive back in the office next Tuesday. Make rest and relaxation part of the work you do this weekend!