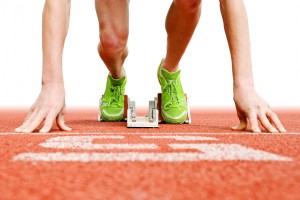 Rebranding has been the name of the game around here for the past couple of weeks. One week ago, MeloTel re-launched its website and we're still pretty excited about it. You may be thinking "what's so exciting about launching a new website?" Well, for us, it has a lot more to do with the new image we are looking to provide our company. Big things are on the horizon. So we thought it should look that way.
Before launching the new site, we actually unveiled our new logo. A sleeker and cleaner logo than its predecessor, the new logo communicates that MeloTel is a high-class, reputable brand. Of course, our top quality products and services along with our incomparable customer service is what really sets us apart from our competition. But we'll let you be the judge of that.
Simply call us up at 1-888-MELOTEL and let us go to work for you. And here's just one of many reasons why. We can design a new logo for you! There are a variety of packages to choose from. Our Business Logo Design department offers up an array of choices. Whether you are looking for a basic design or a cartoon caricature, MeloTel can get the job done for you.
As mentioned, it's all about delivering a new message to your target audience. What message are you trying to send? As times change, so do the needs of your clients. Is the look of your business reflecting their growing needs? Do they feel you're reputable? Do they consider you one of the "big boys"? Sometimes a new logo is the best first step you can take in proving that you mean business!
"It's all about freshening things up," commented one of our clients who also changed his business logo recently, "It was definitely time for a change. Even I was surprised at how many people asked me about the new logo. Just the fact that I changed it seemed to draw a lot of attention. It gives my business a whole new feeling. I feel like I actually opened a new business!"
Too often, business owners get complacent with the way things are. Especially when they believe that things are going well, they feel that there is no reason for a change. The thought process is that if there is nothing going wrong, then there is nothing to change. In other words, "if it ain't broke, don't fix it". But when it comes to a new business logo, that idiom doesn't exactly fly.
"I changed my logo because things were going so well," said our client, "That's the whole point. You want to communicate that things are changing for the better, so a new logo is a way to say that you've taken things up a notch. I'm very happy I did because the logo change is what is helping my customer base realize that things are moving up. I'm pretty excited about the future."
At MeloTel, our logo change represents the same type of growth. Are there changes taking place at your business? Give us a call and tell us about them. We're so excited about the changes going at our business that it has us all the more excited about the changes going on with our clients. We'd love to be a part of them. Let's get working on your new logo today!