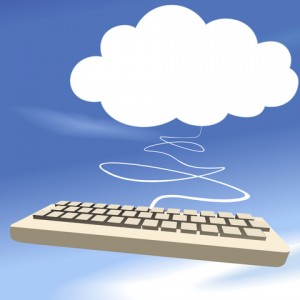 You may have noticed by now that we get pretty excited, here at MeloTel, when we have a new product or service to unveil. Maintaining our commitment to enhancing the customer experience and always being on top of new technologies, we feel that we are on the verge of introducing yet another one of our fantastic advancements.
And we can't help it. We feel like we need to let the cat out of the bag. But don't get too excited, just yet, as we are still in the process of perfecting this new innovation. Alright, we know…get to it already, right? Well, MeloTel is currently exploring a brand new service that we feel will greatly enhance the experience of all of our telephone customers.
We're calling it Cloud IM! And as you may have guessed from its title, its an innovative new instant messaging system that will serve the needs of any type of business. Cloud IM is soon to become your all-new private instant messaging solution for your office. And it will be easily integrated with your existing MeloTel services including phone, email and CRM.
What will this mean for your business? Your SIP extension will have the ability to be Multi-User Aware by allowing you to see other members of your company or group. It's not that much different from having list of friends on your BlackBerry Messenger. However, Cloud IM will be on a whole other level!
It will enable you to enjoy all of the benefits of instant messaging without risking your privacy. It's a secure, private network that will allow all of your in-house employees as well as your remote workers to quickly, safely and effectively contact each other. This will help foster greater communication in real-time.
You will be able to collaborate with business partners and share information in a flash without any risk to your privacy. We're looking forward to having this new innovation represent yet another big step in MeloTel succeeding to make your life easier. This is part of the mission statement believed and practiced by all the members of our team.
For Cloud IM to function, we will use TLS to encrypt all IM communications between authorized network users. It will be compatible with Windows 2000, Windows XP and Windows. However, to receive your customized solution, be sure to call us directly at 1-888-MELOTEL.
Of course, you'll be the first to know when Cloud IM officially launches. Today's blog is just our way of saying that we would like to include you in our process. We're always working on new ways to make you enjoy the ultimate customer experience with MeloTel. We look forward to messaging you the instant Cloud IM is here!