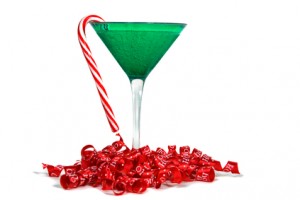 We've been doing a lot of talking about holiday cheer, here at MeloTel. As big fans of the holidays, our staff members enjoy regaling each other with tales of Christmases gone by. But as a team, we also enjoy discussing ways that we can make the holiday season a joyous time for our clients. We know that putting smiles on faces is a mission of ours all year round. But there are ways to step it up during the holidays.
Perhaps we can offer up a few ideas that you can implement at your business as well. Sometimes, all it takes to secure a loyal customer for years to come is the warm feelings you give them before they complete their business with you. As part of our commitment to spreading holiday cheer, today's blog will be devoted to some ideas on how to spread it amongst your client base this holiday season.
Put your customer service policy in writing. People like knowing that things are "official". And nothing makes things more official than putting it in writing. Make sure that your mission statement is clearly declared in your store and on your website. On our website's home page, our Service Guarantee is clearly displayed. Your service policy can be as simple as just a few words. Just be sure to stick to it!
Offer top-notch customer service. What's a service policy if you're not sticking to it? These holidays, you may want to add a little extra cheer to your everyday interactions with your clients. This practice should be greatly encouraged among your staff members. Every customer interaction with a member of your team is a direct representation of your brand. Make people enjoy doing business with you.
Be committed. There are few things worse than having a promise broken to you. Customers absolutely hate it when they are told that they will be contacted by a certain time and they are not. Time is money. And people really hate having their time wasted. Be sure to get back in touch with customers who are awaiting your phone calls. Remember, they can always go somewhere else. Don't let that happen.
Provide additional value. Is there something extra you can do for your customers this holiday season? Can you offer to take their items to their vehicles for them? Can you provide free seminars and workshops on how to use your products or services? Perhaps, you can hold a special holiday function at your place of business. It's all about making the buying experience that much better.
Pay attention. Listen to your customers. Consider their feedback and don't shrug off complaints or concerns. Who better to tell you how to run your business than those who support it? Sure, some business owners may take constructive criticism personally. But it's important to know that every step you take to improve your business is bound to grow its customer base.
Keep in touch. With social media giants like Facebook and Twitter ruling the world these days, there's no reason to not utilize them to keep in touch with your client base. Reach out and let them know what's going on with your business. Offer comments, post pictures and answer questions. Drumming up conversations on social media is one of the best ways to spread holiday cheer these days!