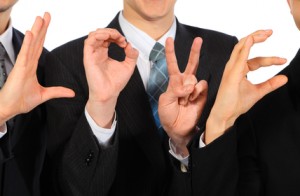 Happy Valentine's Day! Today, as you well know, is a day when love is celebrated. But you don't have to be in a romantic relationship in order to cherish the occasion. Consider today a day when you can express your undying devotion to those who mean the most to you. And while we all have loved ones to consider, your customers should always be recipients of your love – today and every day!
But what can you do to make today just that extra bit special? The way we see it, today is a great day to begin renewing your commitment to showing your customers some love. Remember that, most often, it's not the products and services you offer your clients, it's the way you treat them that counts the most. Today, we'll share some of MeloTel's favourite ways to show love.
Provide Unbeatable Customer Service. At MeloTel, we strive to make each customer feel as if he or she is our most important customer. And, for us, that's easy. Because it's true! When we're dealing with our clients, we give them our undivided attention and consider their needs our number one priority. Letting our clients know that they are important to us is what makes them remain loyal to our brand.
Provide Something For Free. You would be hard pressed to find someone who doesn't enjoy receiving something for free. We provide MeloTel Freebies to our clients as our way of showing them our appreciation for their business. But moreover, we also provide assistance to our clients in ways that bring extra value to the business experience. Saving our clients money is something that makes them happy – it makes us happy too!
Provide Savings. Speaking of which, it begs the question: who likes wasting money? Nobody, right? Well, for the most part, when customers spend with the "big boys", they're spending a lot of money unnecessarily. We know this from reviewing many a telecom bill in our day. We've saved our clients substantial amounts of dough by offering them much more affordable rates when making the switch to MeloTel.
Provide Incentives. We know that there's no better type of promotion than word-of-mouth promotion. This is why we reward customers who provide us with that type of love! In fact, we have a referral bonus available to clients who refer new customers to our company. Once a referred client signs on with MeloTel, we provide a $75 credit on the account of the client who provided the referral!
Provide Referrals. At MeloTel, we're firm believers in the scratch-my-back-and-we'll-scratch yours policy. We're only too happy to recommend the products and services of our clients to those who need it. We've also used this very blog to highlight some of our clients in blogs found in our "Client Spotlight" section. Let us know if you'd like us to shine some light on your brand in a future blog!
Provide Yourself. There are a lot of things you can do to show your customers love. But, perhaps, there is nothing better than the giving of your own time. It's important to get to know your customers. The more you know by name, the more loyalty you will have garnered. Sometimes, people just need a listening ear and a helpful hand. Be genuine. Be yourself. And be giving of your time. You will be rewarded with love in the end!