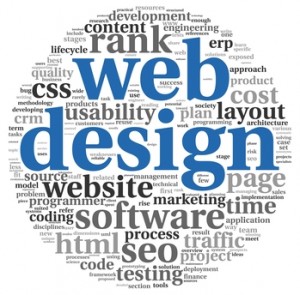 Are you finding that you're simply not getting enough traffic to your website? Are you wondering why you're business isn't as popular as you feel it deserves to be? If so, you're certainly not alone. Many business owners are well aware of just how important it is to have a strong online presence in today's business world. The only thing is, they're not sure how to attain it!
We're not all computer savvy. And we're certainly not all talented graphic designers. So it's understandable if your online presence isn't as strong as that of your competitors. That certainly doesn't mean that you should accept it though! At MeloTel, we make sure that your website is cutting edge. Being a leader in your field entails looking like you're on top of your game.
Trust our Web Design Services team to custom design your new company website so that traffic is increased and business picks up. Whether you're looking for a simple brochure site or a fully functional checkout system, our team will deliver exactly what you need. And there are many things that you'll need to take your website to the next level. Let's examine a few of those things.
Compelling Front Page Offers. Once visitors are on your website, they should immediately become intrigued by what they see. As much as designing your site in the coolest way possible is important, news about a specific sale, event, item or service should clearly be communicated. That way, you'll encourage the website visitor to actually visit your place of business.
Calls To Action. Ask your visitors to do more than just check your website out. Have a call to action that requests them to take advantage of a special offer for those who have visited it. Encourage them to come into your store to get in on the savings that will only last for a limited time. It's great to have people check your site out. But your site should make them want to check out more.
Provide A Checkout. Speaking of checking things out, many business owners choose to use their websites as locations for their customers to make purchases. Do you ship your items? It may be a lot easier for your customers to simply buy directly from your site instead of having to visit you. This is especially important for companies that do business internationally.
Be Engaging. To keep your customers coming back, you'll want your website to do more than simply advertise. Engage your visitors by posing questions that require feedback. Give them opportunities to contact you through a section that allows for them to post messages. Be sure to have a regularly updated blog that provides both interesting and informative news bits. MeloTel can certainly help you with that!
Keep Statistics. When your newly updated website is up and running, it will be important to monitor the traffic that is coming your way. It should give you a better indication of who your customers are. This will help you to better serve your target market while you continue to grow your client base. For more information on how MeloTel can help you with your site's new design, call 1-888-MELOTEL.