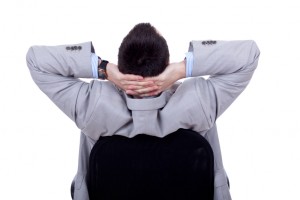 As a business owner, your mind is most likely constantly racing about ways to boost your business. And it should. This is what separates you from the Average Joe. You're always mindful of the fact that business could be better. So you think of strategies to increase sales, draw in more customers and build a bigger buzz for your brand. Arguably, business owners never get holidays.
But that isn't exactly fair, is it? This weekend, Canadians will be celebrating a long weekend thanks to the Civic Holiday on Monday. And although MeloTel will be closed for business on Monday, we will NOT be out of reach. If you need us for any emergency situation, simply call 1-888-MELOTEL and we'll be sure to be right there to help you out.
But, back to the topic of business owners and their lack of holiday-taking – we suggest that you use this long weekend to truly relax. Believe it or not, it can actually help your business. Often, we need to recharge our batteries, so to speak, so we can walk into the workplace refreshed and with a new sense of purpose. Burning yourself out won't help your company. So here are some suggestions for this weekend.
Throw A Barbeque. Just a couple of weeks ago, our President John Meloche threw a barbeque for what he specifically described as "no reason at all." With John and his wife, Kathryn expecting their first-born child this September, we can only imagine what the parties will be like at the Meloche household when they DO have a reason to throw one. Forget about the business for a day and enjoy some time with family and friends.
Caribana. Okay, so they call it Toronto's Caribbean Carnival now. But the premise is still the same. If you are in the Toronto area – which is where MeloTel is headquartered – you may want to make your way down to Lakeshore Boulevard. The annual parade celebrating Caribbean culture, music and food literally draws millions of people to the city each year. There is no other party like it.
Go Swimming. You want to talk about being refreshed? Swimming is a great way to loosen up. Sure, it can be great exercise too. But a dip in the pool may just be the cooling off type of relaxation you need this August long weekend. Remember that this weekend should be about relaxing your mind and recharging your focus. Think of your swim as the "washing off" of the stresses you may have been under lately. It works.
Sleep. You may not need our advice on this one, but nevertheless good old sleep is highly underestimated. As an entrepreneur, you are likely the type of person who works into the wee hours of the morning each night of the week. Giving yourself barely enough time to get any real shuteye is doing you no good. If you're not into partying or the pool, turn off your phone and climb into bed. You deserve the rest.
Read. Get your mind off of your business. This is the entire point of today's blog. It's all about you this weekend. When your mind is given the opportunity to think about something else, it will be better prepared to focus on other tasks at hand with a fresh new outlook. Curl up with a book by one of your favourite authors and get lost in a new world. Then find yourself back to reality on Tuesday ready to take on the real world.