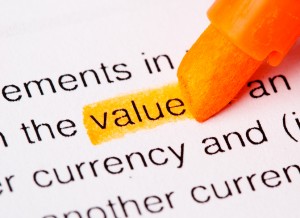 At MeloTel, we simply love to help. Call us the Good Samaritans of the VoIP telecom industry. That's not to say that our products and services come free of charge. But we certainly provide top value. To us, this value doesn't just come as a result of MeloTel's much lower prices than its competitors. It doesn't just come as a result of the incomparable customer service that we provide either.
In addition to our unbeatable rates and amazing service regimen, MeloTel offers a unique personalized touch to all of its services. You may have noticed a time or two in the past when we referred to our company as a "people's company". We believe that we think like customers. So we know how to make our customers happy. And it's our job to make the customers of our customers happy!
How do you do that? It's all about adding value to whatever you provide your clients. Keep in mind that it's not just about selling products and services. At MeloTel, we believe strongly in the experience. How big was the smile that you put on the face of your customer after dealing with him or her? In many ways, that's how we judge a job truly well done. Here's how to get it done.
Do It Yourself. If you're a business owner, you're no doubt in charge of the hiring process. There are many talented individuals out there who should be able to handle the many tasks that you put forth on a daily basis. However, there's nothing like doing a job yourself to make your customers truly happy. Return calls personally. Deliver an item on your own. Watch how great an impression you make!
Utilize Social Media. As we've blogged about a number of times before, social media connects you directly to your customer base. Give customers opportunities to not just buy from you, but to communicate with you. Sites like Facebook and Twitter were meant for interaction. Set up your free profiles, post pictures and comments and respond to those posted by others. Your following is bound to increase.
Offer Guarantees. At MeloTel, we offer a Quality of Service Guarantee. And we're quite proud of it. It means that if any customer is not satisfied with any product or service provided by MeloTel, he or she has the option of cancelling within the first thirty days of service for a full refund. Therefore, every single client of our company is essentially given a free trial offer! Can you do something similar?
Keep Things Fresh. Giving your customers the "same old, same old" will not impress them for the long haul. Keeping up with times, and even more importantly, ahead of the curve will keep your clients consistently interested in what you have to offer. Be sure to keep your website regularly updated with blogs and spruce up its design now and again. Our Bloggers For Hire and Web Design specialists can help!
Keep In Touch. To be a true people's company, your customers should be treated as if they were friends. Check that. They SHOULD be your friends! That doesn't mean they have to be invited to every family barbeque you have this summer. But it does mean being as accessible as possible. Return calls promptly. Have an emailing list. Make sure your customers are always in the know – and they'll always be in your store!