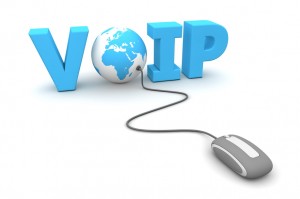 In the world of Voice over Internet Protocol, MeloTel has been a proud leader in the Canadian marketplace for a number of years. We believe that it's not only because we offer outstanding services at incomparable rates. We believe that it's also because we remain on top of VoIP technology and all of its advances, changes and growths. And there's another thing…
At MeloTel, we believe strongly in the fact that VoIP is the future. It has enabled our clients to do more than they ever have been before. So what's in it for you? As a business owner, you want to consider more than just saving a buck. Of course, you'll be able to save money by making the switch to MeloTel. But what other benefits are there to working over the cloud?
Saving Money. Okay, so we said that there are more reasons than simply saving money. But let's be honest, this is usually at the top of the list when it comes to marketing strategies and business models that entrepreneurs like to employ. The bottom line is that VoIP telephone services are less expensive than traditional phone services. The money you'll be saving on long distance alone will be well worth it.
Fast Faxing. Does anyone use an actual fax machine anymore? Perhaps, some do. But with VoIP technology, an actual fax machine isn't necessary to send faxes. Instead, you can fax documents over the internet by either making them paper faxes or email attachments. That means you can even send a fax from your smartphone. Talk about cutting down costs and saving time!
Video Conferencing. Many businesses utilize VoIP technology for their business meetings. This significantly cuts down travel costs and allows for much greater convenience when it comes to having to meet with several people who may work in remote locations. Video conferences allow people to speak face-to-face from anywhere in the world!
Remote Staff. People don't have to actually go to work in order to go to work anymore. With VoIP technology, people are able to use internet-enabled devices to communicate with their co-workers, colleagues and clients. This, of course, is also a cheaper way to utilize your staff. Not to mention, it allows for the increase of productivity as work is able to be done without wasting time travelling to and from the office.
Free Phones. Okay, so perhaps this is a perk that comes specifically with becoming a MeloTel client. We mentioned that VoIP services can save you money. But with MeloTel, you're saving a bundle! Our All Inclusive 5 Phone Package is exactly what it sounds like. You'll get your VoIP telephone service hooked up – and then get hooked up with five free phones!
Contact us at 1-888-MELOTEL to learn more about how VoIP will help your business well into the future. In many cases, the future is definitely now. Business owners are doing away with old technologies and making use of new ones while saving money doing it. Be sure to propel your brand ahead of the curve by taking advantage of all the benefits that VoIP offers you!