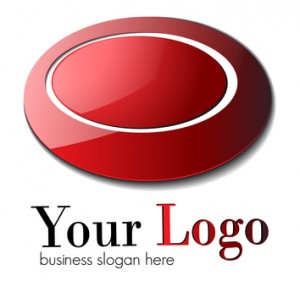 It's important to keep your business "fresh". In our last blog, we discussed the many reasons why your website should reflect your brand's ability to keep up with the times and keep your customer base excited. There are, of course, numerous ways that you can communicate that your company is on the ball and ahead of the curve. And a new business logo is one of them!
Companies change their logos all the time. Not too often as to confuse their audiences, of course, but enough that their target market is aware that they are remaining innovative and cutting edge. A lot can be communicated by a new business logo. The whole concept of keeping "fresh" is perhaps best highlighted by a new logo. Is it time to change your company logo? Today's blog will provide a few reasons that you should.
Ugly old logo. Some company owners don't put a whole lot of thought into their business logos when they're first starting out. In some cases, they didn't quite have the funding to hire a professional graphic designer to do the job. The end result is often an ugly, boring or poorly-crafted logo that doesn't do a whole lot to stir up business. This may just be the most obvious reason to change it.
Company name change. Perhaps, one of the more obvious reasons to change your company logo is the fact that you've gone through a name change. Numerous businesses decide to rebrand themselves with new names and therefore, a new logo is pretty much mandatory. Maybe the meaning of your company's name has changed, or it simply doesn't resonate with younger consumers. In this case, change is necessary.
Building your fan base. Professional sports teams do it all the time. Of course, it's mainly to sell new branded merchandise. But the idea almost always goes over with fans. In the case of your company, maybe you're looking to open it up to a new group of people. Perhaps you're looking to take your company in an entirely new direction. Shedding your old identity for a new one can really help boost interest in your business.
Company evolution. Is your business completely different than when it started? Perhaps you've evolved over the years and now the expertise you've gained puts you in a higher class of business ownership? Have you branched out into new markets? Have you introduced new product lines you once never thought possible? MeloTel can relate to that! All good reasons for a logo change.
Unification of brands. Have you recently acquired a new business or joined forces with another company? A merger between two brands is an excellent reason to begin anew. Perhaps your new logo should represent a combination of the two old logos used to represent each company. Then again, maybe a brand new design altogether is required to take your new organization into the future.
No matter how big or small your job may be, MeloTel's Business Logo Design team is guaranteed to create an ideal new design for your company logo. There are several cost-conscious packages to choose from. And all designs made by our professional and experienced designers are 100% unique. Call us up at 1-888-MELOTEL and let's discuss getting your company the perfect new logo!