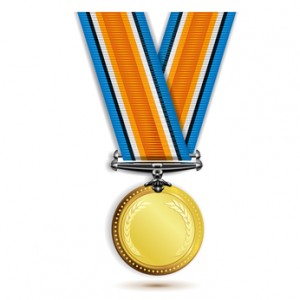 So how are you enjoying the Winter Olympics so far? At MeloTel, we're pretty excited about how well our Canadian Olympians have been faring. With a gold medal, two silvers and a bronze already, we're bound to have another great showing at this every-four-years spectacle. The Olympics help to bring out a competitive spirit in all of us, don't they?
At MeloTel, we often discuss ways in which we can make the lives of our customers easier. To be honest, these discussions are born out of ideas of how we can outdo our competition. Much like Olympians, we strive to be the best at what it is we do, coercing us to think of ways to be better than what is out there in the marketplace. We strive for gold medals in the telecom world all the time!
Better Value. Providing better value is one of the mantras (if you will), here at MeloTel. The first thing we do when considering how to interact with our customers is the fact that we are customers too. And we know that we hate paying for goods and services that are either of subpar quality or are overpriced. At MeloTel, we strive to provide the best possible value, firstly through our competitive prices.
We offer would-be clients the opportunities to have their telecom bills reviewed, no matter who their current providers are. For free, we review these bills in order to discuss with them ways in which MeloTel can save them money. And although there is no obligation for them to make the switch to MeloTel, they often do. This is because we know that our services our top-notch, but our prices are very affordable.
Better Technology. MeloTel is a leader in providing Canadian business owners with VoIP technology. Both our services and equipment are top-of-the-line. As we discussed in our "Enjoying The Benefits Of VoIP Technology" blog a week ago, there are numerous reasons to go with VoIP telephones systems over traditional landlines. And saving money is at the top of the list.
That doesn't necessarily make it the most important reason, however. VoIP technology allows for a variety of features that standard phones don't allow for. Because you're not using a phone line – just an internet connection – you have the ability to reduce the amount of equipment you would generally use, while enjoying the benefit of connecting with a variety of clients all over the world simultaneously.
Better Service. You know what the number one complaint is about "bigger" telecom companies? Their customer service is below standard. And that's a nice way of putting it. Our new clients often confide in us many stories about how long they were left on hold, how many different answers they received for the same questions and how downright rude some of the phone representatives were with other providers.
At MeloTel, we put our customers first and we go out of our way to let them know it. It's important to us to treat our customers the way we want to be treated. We often go over and beyond the call of duty – without additional charges, mind you – just to demonstrate our commitment to better service. And, as you may have guessed, we'd like the opportunity to demonstrate our commitment to you!
Call us at 1-888-MELOTEL to discuss the various services that we provide that may help your life as a business owner to be easier. We provide a whole lot more than VoIP telephone services. Do you need a new business logo? Do you need to revamp your website? Would you like to gain more online attention through blogging? Allow MeloTel to be your gold medal company!