Uno
Post
1 blog post (1 image, 4 tags & 2 links)
$30
Uno
Classified
1 Craigslist or Kijiji post
$10
Uno
Social
1 twitter, 1 Facebook & 1 LinkedIn
$10
Total
Post
1 blog post, 1 image, 4 tags & 2 links, 1 Craigslist or Kijiji post, 1 twitter, 1 Facebook & 1 LinkedIn
$50
Post
Subscription
Daily… 1 blog post, 1 image, 4 tags & 2 links
$145/w
Classified
Subscription
Daily… 1 Craigslist or Kijiji post
$45/w
Social
Subscription
Daily… 1 twitter, 1 Facebook & 1 LinkedIn
$45/w
Total Post
Subscription
Daily… blog post, 1 image, 4 tags & 2 links, 1 Craigslist or Kijiji post, 1 twitter, 1 Facebook & 1 LinkedIn
$190/w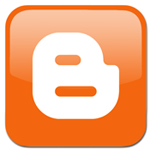 MeloTel is both excited and proud to announce that we now offer the services of experienced bloggers for hire and a social media consultation! These crafty wordsmiths are experts at creating social media marketing campaigns for companies of all sizes.
Our blog writers have been helping company websites to regularly increase their traffic for years. Our copy is readable, engaging, and optimized to get you more hits in search engines. You take a look at MeloTel's very own blog to read for yourself and see what we mean!
Why hire a Blogger?
A blogger for hire can help you achieve some of your most important business goals:
Increase targeted traffic to your website by adding a blog and writing regular, search-engine-optimized blog posts that contain your main keywords. The result: better rankings in search engines and more people finding your site through search.
Convert qualified traffic into leads and customers. The people who find our site through search are actively looking for your solution. Having them land on your site creates an opportunity for you to turn them into leads and customers.
Establish yourself as the leader in your industry and connect with potential clients and customers through wise use of proven social media tools such as Twitter, Facebook and LinkedIn. Social media is a highly accessible, free marketing tool. Your competitors – and your clients – are already using it. Are you?
Blogger for Hire Services for only $30.00 per blog
Being a blogger for hire means we can write about any topic. From current events and highly-searched news stories to relevant industry discussions to updates about your business. You name it, you got it!
A typical blog post is generally between 250-500 words and can span between 6-9 paragraphs. Nothing too long and wordy…but just enough to drive home a point a capture your reader's attention.
Your best bet is to analyze your site and recommend keywords or you can provide us with a list of keywords. Once keywords are identified, we seamlessly work those keywords, and well-placed internal links, into your blog posts.
We make sure to cater your website's blogs to your company's needs. You may want to prepare an editorial calendar with a list of topics for blog posts, or you can simply provide us with topics to write about.
You also have the option of posting each entry directly to your blog after you receive the entry via email in Word Doc format. Or if you decide to give us access, we can post each blog for you and save you the trouble!
You can also install a WordPress blog on your website, which is what we recommend, or you may use an existing blog.
Social Media Services are customized to suit your needs
Increase qualified traffic to your website and build legitimacy, authority and a better reputation in your field.
Set up and maintain accounts in micro blogging sites such as Twitter and on social networking sites such as LinkedIn and Facebook.
Establish legitimacy and authority through regular posting of company and industry-related info and links.
Reach out to relevant audience and create meaningful, authentic connections and conversations.
Avoid using automatic following tools to make sure fans and followers are relevant to your company. These are the followers that can turn into lifelong, loyal clients and customers.
We keep it confidential
We understand you may want to protect the privacy and the credibility of your blog. In the matter we offer a completely white label blog that ensures your readers will never assume anything then that your blogger is an employee within your company and not a hired service.
Some examples of blogs for hire
Most of our clients prefer to maintain the details of their blog creative source as confidential, therefore we will only list thos who have given explicit permission for us to post their link.
How to inquire?
Hire us as a blogger and start attracting qualified traffic to your website today. Give us a call for a free quote. If you email us, we return most emails within 24 hours and will never share your email address with anyone.
Our Resident Bloggers
| Blogger | Blogger Details |
| --- | --- |
| Dan Faraldo | A Mass Communications and English major, Dan's creative gamut of writing covers a diverse array of topics including music, film and sports. He is also well versed in speaking from the "everyman" stand point on social issues and current events. Not to mention, Dan is the head blogger at MeloTel, Synergy Merchant Services and Synergy Marketing Consultants displaying a strong knowledge of marketing, promotion and business financing. |
| Heather Dilts-Baiano | A journalism graduate and happily married mother-of-two, Heather Dilts-Baiano has written on my subjects and topics. Her areas of experience include family, animals, military and history. Horses are a favourite, as she owns her own horse and competes regularly. She is a winner of the Senator Keith Davey Memorial Award, proudly being more than a mentor to her peers. |
| Angelica Roseau | Angelica is editor of the Wedding Photography Handbook. She has 5 years experience in the publishing industry, she has written articles for Publishing News and runs workshops at Halifax literary festivals on the subject of getting published. She specializes in capturing your attention with strongly worded content. |
| John Meloche | John does not take on all projects, only those in which he has a high level of interest in the subject. He is an entrepreneur and marketing specialist who's very interested in technology and unique forms of advertising. It will be very easy to motivate John on any project that involves anything to do with a new technology subjects or anything that requires smartly worded creative text. John also has extensive experiencing in the financial industry and telecommunications. He is also the president of MeloTel. |
| Kimberly Carron | Kimberly is a science writer/ blogger who moonlights as a graduate student. She blogs about whatever she feels like, usually relating to scientific news, interesting biological phenomena, and adorable creatures. |
| Tiffany Henderson | I'm a technology loving, creative girl who loves shopping online, getting around, the sun, laughing, listening and cats. I'm very organized, yet somehow manage to run late for everything. I hate reading manuals, like to problem solve and challenges, and I am usually working towards living a balanced life. It's a fun to let go sometimes. |
| Nadia L. | Nadia doesn't mind being called a nerd. She admits not being able to live without her laptop. This has proven to be a great thing for her writing career as she literally types about nearly everything she's thinking. Introspective and humorous, her work displays a great appreciation for all living things. An animal lover, Nadia contends that her pets are her inspiration. |
Now Hiring!
MeloTel is always looking for new talent. If you think you have the creative edge and want to join our team of resident bloggers please contact us.